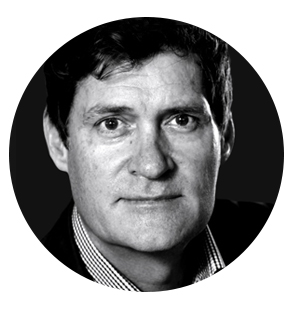 Craig Leeson
Executive Producer/Director
The Big Cheese. Craig is the fourth generation in his family to work in the media business. He began his career in newspapers before moving to radio and television. He earned multiple journalism and presenting awards while corresponding with ABC Television in Australia before moving to Hong Kong to present and report on the Handover and other Asian affairs for global and regional broadcasters such as Asia Television, CNN and BBC. In the late 90s he covered the fall of Suharto and Indonesia's independent elections as well as the impending East Timor War. He has a New York Festival Award for Best International Documentary and an Asian TV award for a documentary on the Maoist rebels of Nepal and was one of the first television presenters to investigate the economic sanctions imposed on Burma and to interview democracy leader Aung San Suu Kyi under house arrest. In early 2002 he moved to the National Geographic Channel and created and produced the Channel's first in-house series for Asia, called Geowatch Asia. Craig then took an executive challenge and accepted a role as Media Strategist at executive level for Richard Li (PCCW), helping to restructure Network Of the World (NOW broadband) in London and working on Asia's three biggest joint venture projects with Telstra Australia. He returned to broadcasting with his own new production company, Ocean Vista Films Ltd, and produced some of Asia's most iconic documentaries, including Marco Polo: The Forbidden Mystery Revealed (NGC), voted the 13th best documentary of all time on National Geographic Channel Asia. Craig has since produced and directed hundreds of tv commercials, corporate films and documentaries for broadcasters, including his feature film directorial debut on the Plastic Oceans film project looking at the problem of plastic pollution devastating the world's marine environment. Craig is also the creator and chairman of the I Shot Hong Kong film festival and plays in a published rock band. He is addicted to macadamia nuts.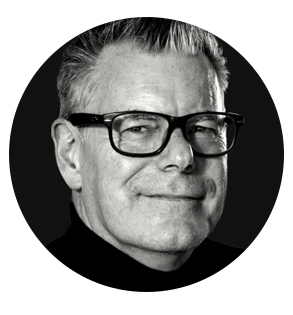 Stephen M. Marshall
Executive Producer
Stephen has more than two decades of television content-making experience in Australia and Asia. As a correspondent during the Hand over years, he covered many events in the region before returning to Australia where he worked for more than 12 years as a news executive with the country's biggest network. In his former years in Tasmania, Stephen worked as a parliamentary press secretary. He returned to Hong Kong as an Executive Vice President of a boutique public relations firm, where he honed his skills in project management and understanding client requirements. He prides himself on bringing projects in on time and on budget. Like the CEO, Steve is also a frustrated rock musician, but prefers cashews.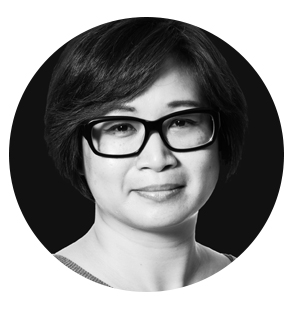 Eiza Lo
Production and Office Manager
Eiza is the engine room of LMI. Without her production wizardry we would descend into chaos, the sun would refuse to shine, and the earth would stop spinning. Eiza has worked for entertainment and production companies for the past 15 years. BLALMI (Before Life At LMI) she built creative and entertainment projects for corporations, non profit organisations and private individuals. She worked with internationally renowned artists such as Stereophonics live in Hong Kong, Manic Street Preachers live in Hong Kong, and Slash live in Hong Kong (we love her Slash stories!). Other events include Linmark Corporate, Baker McKenzie Corporate Gala Dinner, Hong Kong Football Club New Year Eve Dinner Gala, FCC Charity Ball, Ernst and Young Conference and Gala Dinner in Macau. Eiza has helped us produce some of our biggest projects, including The Peninsula documentary and the FilmAid Asia gala, and works on executive liaison with our biggest clients.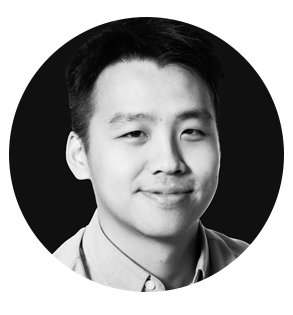 Kevin Chuen
Camera and Editing Operations
Kevin Chuen is a Hong Kong-based filmmaker who has a film and advertising degree from Curtin University in Western Australia and comes from a family with a long history in the Hong Kong media business. Since moving back to Hong Kong in early 2011, Kevin has worked on a variety of TV dramas, feature films, TVC's, live events and corporate projects as either camera operator or focus puller. He specialises in digital cinema formats and has shot on a various cameras such as Arri Alexa, Red MX, Red epic, C300, FS700, 5D, BMCC, EX3, PMW 350, F3, F55, FS7, GH4, P2HD & more. His versatility helps LMI service different clients with different requirements on different formats. He is also our number one ENG cameraman and has proven his metal in the rough-and-tumble of the Occupy Central clashes among other weekly stories for our global network clients. Kevin is a capable editor with experience operating both Mac and PC-based non-linear editing systems.